About Caldwell Nursery
Caldwell Nursery is a family-owned plant nursery located in Rosenberg Texas, just 20 minutes from Houston out the Southwest Freeway. Our nursery covers 6 acres with several large greenhouses housing tender and shade loving plants. We carry a huge selection of
Bamboo for Texas
Rare and Unusual Tropicals.
Old Fashion Perennials
Native Plants
Agaves, Aloes, Yuccas, and Succulents
Orchids
Water Garden and Bog Plants
Daylilies
Antique Roses
Our gift shop is well stocked with unique gifts and garden accessories.
You'll find all your gardening needs at Caldwell's Nursery. Stop by today.

An old antique rose and Forest Pansy Redbud leafing out at
Caldwell's Nursery in the springtime.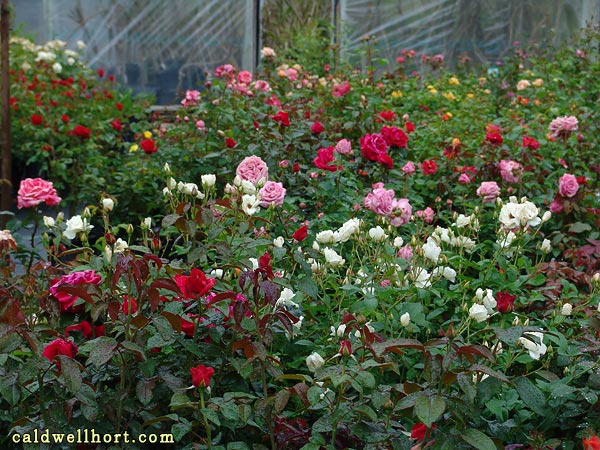 In Springtime we carry a huge selection of roses including many hard to find heirloom varieties.